WARMIND
Written by Nomad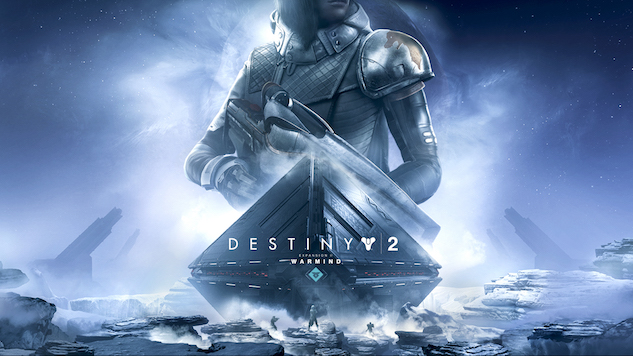 Warmind is Destiny 2's second expansion and with it came a reemergence in
the game's popularity in Black Widow Company.
Here's the new content breakdown:
https://www.youtube.com/watch?time_c...&v=EVkys_S4w_Y

New Story

New Endgame Activity "Escalation Protocol"

New Raid

Factions, Rallies, and Renown

The new story, on the new planet of "Mars" focuses on the Hive and their arctic adventures with a "Warmind" prewar super-tech that defended humans during the Golden Age is reactivated for use with the Vanguard. Collectibles, add-ons to exotics called "catalysts"; and new cosmetic items based around the new story and planet are also available.
The Escalation protocol is new end game activity. The end game barrier has been extended to level 30 and power level 380, or 385 with modded armor and weapons. It is a wave defense system with a system of difficulty that increases as you progress. The 'Valkyrie,' a javelin spear that's on fire, lots of fire, is accessible during the protocol.
There is a new raid. Raids tend to take a couple hours with a decent team and going all the way through. The new raid is subdivided into activities that lead to a final boss as all other raids.
Factions, brought back from Destiny 1, are groups your characters can join for a month. During their rally you gain increased renown. Every month you can rejoin a group or join a new one. Renown has revamped public events, in that public events, patrols; and killing high-value/yellow targets grant renown points up to five. Each renown point makes it more difficult for your character to survive and deal damage. If you complete lost sectors with renown, your loot will be multiplied in that you will gain more FACTION tokens and clear your renown, the higher the renown the higher the multiplier. No fast traveling though! Dying removes one point of renown.
BWC's own Brokili has helped with the reemergence of D2 in our outfit by bringing in his friends and organizing operations, which has invited more members to play.
Enjoy the new Destiny 2 expansion, another one is dropping September!
Destiny 2 is an in our unsupported game regiment and offers all BWC members a great opportunity for quality gaming, team building and event participation. Featuring tactical variety, fun and engaging gameplay mixed with competitive elements, Destiny 2 espouses the "One Team, One Fight" ethos that BWC centers itself upon perfectly.